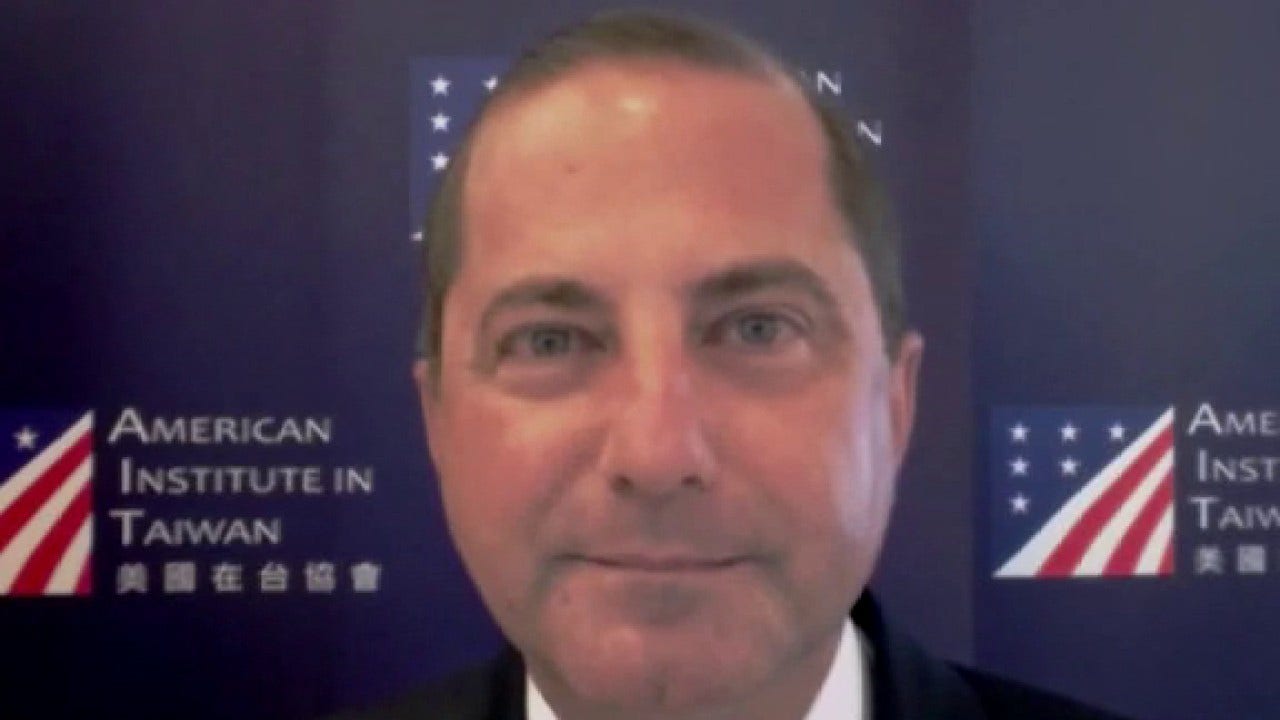 Chinese officials should be more concerned about transparency and co-operation with the international community than with a visit by a US Cabinet official to Taiwan, Secretary of Health and Human Services Alex Azar told The Story on Tuesday.
"Well, as a secretary [of State Mike] Pompeo said yesterday, the Chinese Communist Party must feel quite weak and insecure if a health secretary's visit to meet with other health colleagues in the midst of a pandemic, in an area like Taiwan – which has been a model transparency and openness and democratic values ​​throughout this – [is enough] in a way to send fighter jets, "Azar told hostess Martha MacCallum.
AZAR PCRMBAN KIN CHN EP HORGJIGJES CORONAVIRUS ̵6;HOBBLING' CORONAVIRUS
When MacCallum pointed out that Beijing does not recognize Taiwan as a separate country, Azar countered that his visit is "completely stable" with USpolicy for a long time.
"What the Communist Party of China needs to focus more on is to become more transparent, more open and more cooperative in COVID-19," he said. "When they brought this to us hiding so much about this virus and its origins, as well as the nature of the disease and preventing international observers … if this virus had appeared in Taiwan or the United States, an open , a democratic, transparent public health system, we could have stopped it in its tracks. "
CLICK HERE TG ALL APP FOX NEWS
Azar noted that China has been malicious in the past when it comes to Taiwan and viral outbreaks, recalling that Taiwan offered $ 1 million in "cordless" aid to fight the recent Ebola outbreak in Africa, only that China to complain to the World Health Organization and print the offer.
"[They] "Taiwan can no longer participate in the Observer Status – which it did for years – they harassed the WHO, they harassed Taiwan and ousted Taiwan," he said, adding that he and President Trump have lobbied WHO to read Taiwan under "Observer Status".
Source link