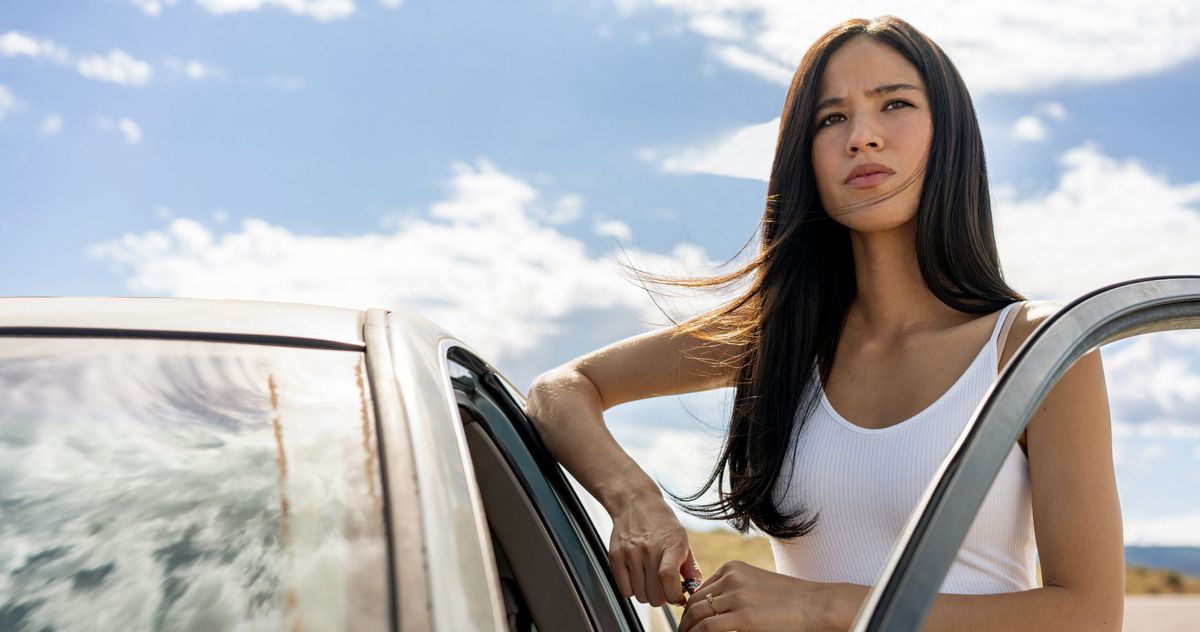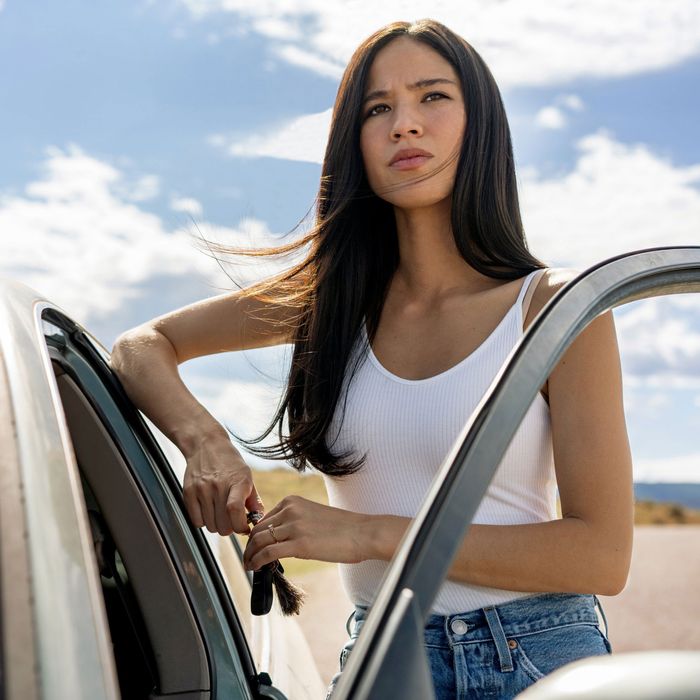 Yellowstone
I killed a man today
Season 3

Episode 8
Editor rating

4 stars

****
Photo: Cam McLeod / Paramount Network
Now I would get used to it Yellowstone wandering through the lines of half-realized stories and banal mythopoetic navels in the middle of its season, only to gather towards the end. But I can't recall a turn as dramatic as that between anything frustrating last week of an episode and this week's "I Killed a People Today," which illustrates what this show can be when everything clicks. At best, Yellowstone it is more or less like a 21st century source of profit, using the over-essential melodrama of classic western TV as the backdrop for an honest review of how the great savage American dynasties of 150 years ago are evolving.
Let me start, then, by eating some of my words. I've complained a lot this season about refining "John Dutton, the Rich and Powerful Super-Rancher" as "John Dutton, the Man Working with Money." And even after this week's chapter, I still think YellowstoneCreator Taylor Sheridan – perhaps influenced by the proud people he may have talked to before opening this show – has a keen sense of the American caste system if he thinks the Dutons are not rich. That said, with what they own and the resources at their disposal, they can get things that most of us cannot.
Still, I liked that in "I Killed a Man Today", the characters stop talking circle the situation John Dutton faces, and instead I just lay everything out directly for each other. Here's what we already know: Market Capitals and their real estate partners are offering the Duttons half a billion dollars for 50 acres of land; and if John refuses, they will register the state government to capture him anyway. But here is the biggest context (noted earlier, but now clearly stated): With declining incomes and rising property taxes, the Yellowstone Dutton Ranch can not survive in its current form for more than a few years.
So these are the stocks. And they are quite true, despite John Dutton's perception of his socio-economic status. The problem, from a playwright's point of view, is that the solution here seems clear. John has to sell. (As Beth points out, he shouldn't either sell the farm. He can keep his home and business and will have enough liquidity to keep running until he dies.) This is where he helps Sheridan spend so much time over the past two seasons establishing John as a stubborn son , with crazy kids.
Well, maybe not all crazy. Much of this season's arc has been about Kayce developing into a young guy. He finds dozens of ranchers lined up in the Livestock Commissioner's office, to thank him for risking his life to bring the redheads to justice. Jamie tells him that John never gained that kind of real admiration. "Respect and loyalty," he says, "but no that.)) Dutton's two sons then share a sweet moment when the adopted Jamie asks if he can still call Kayce "brother". Kayce says, without hesitation, "Until the day you die, you better never call me anything else."
Beth, why? Beth is still quite delightful. Finding a religion and seeking his hand in marriage has not upset him at all. In this episode, she pulls all the stops in trying to scare the Montana Capitals Market: short selling their stock; plundering markets by sowing takeover rumors; partnership with resident financial reserve hawk Angela Blue Thunder; work. In return, she is crushed by Roarke Morris boss Willa Hayes. ("Once I fire this bitch, we have to hire her," sighs Willa.)
Yet despite all this – and despite telling her father how hopeless his cause is – she still hints that she will continue to advance his interests if he wants her to. "Everything I do is for you," recalls Beth John. What, then, commands her to do for the sale of the land? "Not an inch. None. Monë There is always another way."
After the absence of disturbing actions last week, it was gratifying to see such a great sense of urgency and import in "I Killed a Man Today." Sheridan and the director of this episode, Guy Ferland, even overcame my early skepticism about a subplot that – for its first scenes – seemed to be creating an unwanted sexual assault scene. When a trapped Monica is caught on the side of the road by a crawl, I prematurely started winking at what was to come. But it turned out that the whole sequence was a retaliation for the investigation of missing persons from the two previous episodes. Monica was extinguishing a serial killer and a rapist, who would have previously understood the capture. I will admit: I was deceived.
Paying for Monica's scene is a reversal, though. Initially she avoids Kayce telling her plans to help the rain boss with blows because she doesn't want him to worry. but he too fails to show it her about his bloody raid on rustlers (which made the front page of the local newspaper and wounded his two men … so i'm not sure either his patience or her ignorance makes much sense). They have a dispute over their open lack of openness, which ends with Kayce making excuses for himself – citing the risks and complexities of his life – and Monica is failing to say much. The appreciation of his choices and of his inner life over him is frankly extraordinary.
And Kayce and Monica's big argument is not the only controversial moment of the week. Rip also continues a bizarre journey. He tells Lloyd about his next marriage to Beth, then plunges into a fun after Lloyd wishes him "has overcome your past". The episode ends with Rip crying in a bar. Maybe he's upset because the musician playing on stage is Walker, the former hand of the Yellowstone Rip farm who intended to kill last season (before Kayce intervened). Or maybe – like the immature useless horse he can't bring himself to be destroyed – Rip feels like a wild animal, which should not be tamed.
Whatever the reason for Mopey Rip, this new development could be another step towards the great Rip / Beth split that I have been scared of all season. But who knows? I will probably be pleasantly surprised by the way the bow goes, just as I was from so much of "I Killed a Man Today."
How good was this episode? He even found a good use for Teeter / Colby's boring flirtation. Here, her seduction technique – removing her clothes and asking him to go with poor diving – leads them both into the path of Duttons wild cowboy Nemesis Wade, who immediately steps the couple under the hooves of his gang. Whether Teeter and Colby are dead or alive remains to be seen. For now, it's just a relief that something is event in this show, however extreme or bizarre.
To be honest, I had a good feeling about this episode from the opening scene: a short lyrical sequence of a pro rodeo just doing its thing. It looked beautiful, it was exciting to look at and it didn't take much time. Here we hope the other two chapters of the third season follow that lead.
• As I rated the Dutton family's most honest financial account in this episode, I have to take care of Tate by describing his father as "broken like hell." Last I checked, Kayce is a Montana Livestock Commissioner (a job that pays double the high figures, according to Google), married to a university instructor (no profitable concert, but the minimum wage difficult), assuming living without rent in a massive farm house which probably has a well-equipped kitchen. I will allow the Duttons to be a rich type that has a lot of wires attached. But I think most Americans would like to be that "spoiled."
• Kayce remains an honorable boy, though, as evidenced by his response when Jamie unleashes his stalemate mission with, "My office will not question him." Kayce gives him a stern look and says, "You should probably question him."
• I sometimes feel that Sheridan relies heavily on the "strong bite" of Beth; but I must admit that I laughed out loud when John pointed out that she did not look like "a flushed bride" and she replied, "The flush was felt by me years ago." (Almost as ridiculous was John's pursuit as he stopped: "I love our one-on-one conversations, but we have to set some boundaries of the gods."
Source link