Samsung is actively working on updating Android 11 for the Galaxy S20 series even as it prepares for the release of the new flags. We first learned about that fact just a few weeks ago, and now, we're getting more evidence thanks to a new list of standards for a Galaxy S20 + running Android 11.
As we said when we talked earlier about Android 11 for the Galaxy S20 series, it should come as no surprise that Samsung is already working on the update as it was almost at the same time last year that the first signs of Android 10 were in development for the Galaxy lineup S10 was displayed. An Android 11 and One UI 3.0 beta is likely to arrive within a few months, though there is no way to pinpoint exactly when this could happen. The same goes for the public release of Android 1
1 for the Samsung flag lineup for the first half of 2020.
However, there is something that Galaxy S20 owners can expect in the near future. Samsung is also developing the One UI 2.5 update for its existing flagships, including the Galaxy S20 trio and Galaxy Z Flip, and will surely release it soon after the Galaxy Note 20 and Note 20 Ultra go on sale. Again, setting an accurate timeline is difficult right now, but we'll let you know as soon as we can learn more about future updates.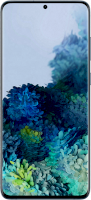 model:

SM-G985F

dimensions:

Bar: 161.9 x 73.7 x 7.8 mm

Display:

6.7 inches / 170.18 mm Dynamic AMOLED 2X

CPU:

Exynos 990

camera:

12MP