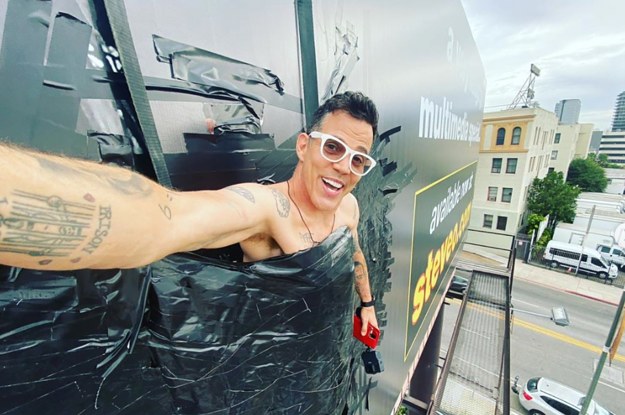 Pre-pandemic ass the crew intended to reunite this year to film Jackass 4. This was not withdrawn due to COVID-19, so we will not be able to see the boys back in action until September 2021.
But fortunately, Steve-O is not letting the pandemic stop him from pulling too hard ass-valid trick.
On Thursday, at ass and Wildboyz the star stepped on a billboard to promote his special comedy, me gunga, which is only available to broadcast through its site.
He even took some selfies while being tapped and made sure there was zero chance he would not remove it. But, tbh, as a clumsy person, I'm very, very worried about his phone!
Fox 11 Los Angeles filmed Steve-O as he photographed the crowd below him. Equally it is just as hilarious and awful to look at.
After seeing this, now all I want is ass let's go back! 2021 may not come fast enough.
TV and Movies
Get all the best moments in pop culture and entertainment delivered to your inbox.
Source link