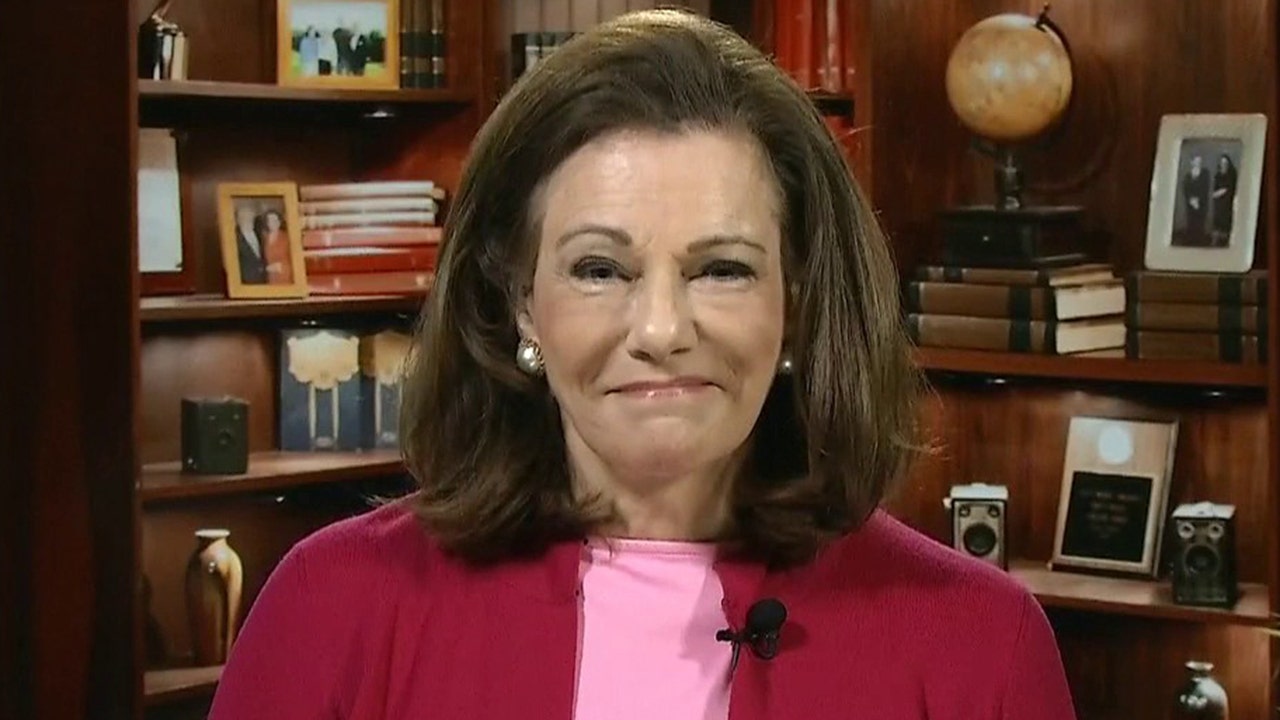 FBI Director Christopher Wray and former FBI Director James Comey are both in "great trouble," former National Security Adviser KT McFarland told America's Newsroom on Monday.
McFarland, responding to Homeland Security Senate Chairman Ron Johnson, R-Wis., Issuing the first notice to the FBI and Wray as it examines the origins of the Russia Inquiry, says it believes they are also looking into Mueller's investigation, in addition to possible misconduct or incompetence with the FBI.
JOHNSON SUBPOENAS FBI IN REVIEW OF ORIGIN TB RUSSIAN TEST
"I think Christopher Wray is in big trouble," McFarland, author of "Revolution: Trump, Washington and ̵
6;We the People,'" told host Sandra Smith about one of three things.
"[Wray] or he knew what was going on in the FBI and he discovered it and he kept it covered, covered it. Second, he didn't want to know and so he's just a kind of 'don't tell me. "I do not want to know, 'or he is simply completely incompetent,'" McFarland said. Either way, these three are very bad indictments against the current FBI director. "
McFarland says Comey, the FBI director before Wray, is also in "big trouble" because of recent testimony from former Deputy Attorney General Sally Yates, who claimed that Comey "went fraudulent," and former Deputy Attorney General Rod Rosenstein. In June, Rosenstein testified to the Senate Judiciary Committee that he would not have signed a Foreign Intelligence Oversight (FISA) order for former Trump campaign aide Carter Page, he would have known about the conduct by the time revealed that they surrounded those leaflets, blaming the FBI for its handling of the documents.
"Comey has a lot to answer," McFarland explained. "Either he was a fraud and was conducting a fraudulent operation at the FBI … or he is deciding to take over the fall."
TRUMP GOP SEN SCHOOLS. SASSE AS 'RINO,' S SAYS HE 'GOT ROGUE'
McFarland noted former National Security Adviser Susan Rice "wrote a memorandum for the record on inauguration day saying that President Obama wants everything done exactly from books. In other words, If Jim Comey does something that is not from the books, it's not over us "
Johnson's call, taken from Fox News, requires Wray to produce "all records related to the Hurricane Crossfire investigation."
CLICK HERE TG ALL APP FOX NEWS
In "Sunday Morning Football," Senate Judiciary Committee Chairman Lindsey Graham, RS.C, told host Maria Bartiromo that the FBI "cheated hell out of" the FISA court, adding "Someone has to go to jail for this." ".
"If [the FBI] "They are lying to the FISA court or if they are lying to Senna Graham, if they are even lying to President Trump or they are lying to the American people, there were a lot of documents being falsified, there were people lying," McFarland said. "These are factual crimes. These are not just leaks in the media. "These are actual crimes when people knowingly lie to other government officials and people."
Fox News' Brooke Singman contributed to this report.
Source link